Hi, I'm
Beverly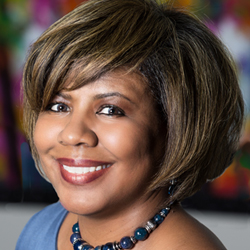 I Am Woman. At different points in my life I have described myself as single woman, married woman, divorced working mother, army veteran, and entrepreneuher. My life experience, along with my formal education, serves me well as I work to Empower, Educate and Advise Women on their younique financial needs, and goals.
When you courageously take that first step to better understand your financial needs, and reach your financial goals, I will be your guide. As a fiduciary I will offer you advice that serves your best interests. Be ready, because my candor will be your greatest asset on this journey. However, the final decisions will always be yours. We will create options, then you will decide on your course, and together we will be committed to achieving your goals. My unique consulting approach keeps you at the center of every interaction. I know your needs and goals are younique and I am passionate about working closely with each client to create a one-of-a-kind action plan aimed at helping you reach financial independence.
Hear Me Roar
I understand the challenges women face in the professional world, because I've encountered them myself. I have over 20 years' experience as a business leader in the areas of finance, marketing, supply management, and manufacturing operations, and worked as a consultant in Fortune 500 companies, as well as major franchises. Additionally, I have spent over seven years as an educator teaching corporate finance, personal finance, marketing, and leadership in colleges and universities, to underserved communities, and to corporate partners.
I am originally from Illinois and spent over sixteen years (active and reserve) as an officer in the U.S. Army Corps of Engineers. I served in Virginia, Missouri, Europe and the Hawaiian Islands. I was the first African American Women to graduate from the ABET accredited program at the U.S. Military Academy with a B.S. in Mechanical Engineering, Automotive Systems. I also hold an M.S. in Engineering Management from Missouri University of Science and Technology, an Executive M.B.A from Kellogg Graduate School of Management, Northwestern University, and a Master's Degree in Personal Financial Planning with a certification in Charitable Planning, from Texas Tech University.
I am a virtual educator at Hawa Health, hawayou.school, and currently serve as a Congressional Military Liaison to the U.S. Military Academy, where I help lead, motivate, inspire, and guide high school youth interested in attending West Point. I also serve as the chairperson for West Point LEADS (Leadership Ethics and Diversity in Stem)/STEM CEO, an annual program that partners the U.S. Military Academy with high schools to teach middle school and high school students about STEM careers, ethics & leadership, and entrepreneurship. I have authored a book of poetry entitled, "Written Amongst the Tears" and am the mother of two adult sons, Cole & Randy.
Hi, I'm
Karon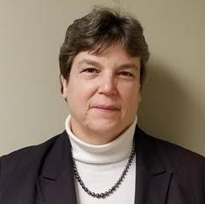 I Am Woman. I have vast experience in working with clients. I have spent over 20 in public accounting, in both accounting and tax preparation work. Additionally, I am highly experienced in quickbooks and teach courses and present seminars for small business owners.
Hear Me Roar. I am originally from Texas. I earned a BA in Business and Economics from St. Andrews Presbyterian College, and an MBA in Accounting from the University of Phoenix in 2004. In enjoy the small business firm atmosphere that tends to lends itself to promoting a team environment. When I am not providing tax preparation and consulting to small businesses, I spend my time with family, golfing, and kayaking.