Hi, I'm
Beverly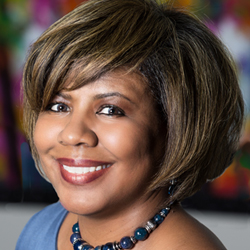 I Am Woman. At different points in my life I have described myself as single woman, married woman, divorced working mother, army veteran, and entrepreneuher. My life experience, along with me formal education, serves me well as I work to Empower, Educate and Advise Women on their younique financial needs, and goals.
When you courageously take that first step to better understand your financial needs, and reach your financial goals, I will be your guide. As a fiduciary I will offer you advice that serves your best interests. Be ready, because my candor (honesty) will be your greatest asset on this journey. However, the final decisions will always be yours. We will create options, then you will decide on your course, and together we will be committed to achieving your goals. My unique consulting approach keeps you at the center of every interaction. I know your needs and goals are younique! and I am passionate about working closely with each client to create a one-of-a-kind action plan aimed at helping you reach financial independence.
Hear Me Roar
I understand the challenges women face in the professional world, because I've encountered them myself. I have over 20 years' experience as a business leader in the areas of finance, marketing, supply management, and manufacturing operations, and worked as a consultant in Fortune 500 companies, as well as major franchises. Additionally, I have spent over seven years as an educator teaching corporate finance, personal finance, marketing, and leadership in colleges and universities, to underserved communities, and to corporate partners.
I am originally from Illinois and spent over sixteen years (active and reserve) as an officer in the U.S. Army Corps of Engineers. I served in Virginia, Missouri, Europe and the Hawaiian Islands. I was the first African American Women to graduate from the ABET accredited program at the U.S. Military Academy with a B.S. in Mechanical Engineering, Automotive Systems. I also hold an M.S. in Engineering Management from Missouri University of Science and Technology, an Executive M.B.A from Kellogg Graduate School of Management, Northwestern University, and a Master's Degree in Personal Financial Planning with a certification in Charitable Planning, from Texas Tech University. Additionally, I am currently pursuing a doctoral degree at Texas Tech University in Personal Financial Planning where my research objectives are focused on the financial well-being of active duty military, veterans, and women.
I currently serve on the Advisory Board for Financial Literacy and Personal Finance at University of Texas at Arlington and as a Congressional Military Liaison to the U.S. Military Academy, where I help lead, motivate, inspire, and guide high school youth interested in attending West Point. I also serve as the chairperson for West Point LEADS (Leadership Ethics and Diversity in Stem)/STEM CEO, an annual program that partners the U.S. Military Academy with high schools to teach middle school and high school students about STEM careers, ethics & leadership, and entrepreneurship. I have authored a book of poetry entitled, "Written Amongst the Tears" and am the mother of two adult sons, Cole & Randy. Cole is a sales associate at Sewell Automotive and Randy currently attends the U.S. Military Academy.
Hi, I'm
Rosa Ybarra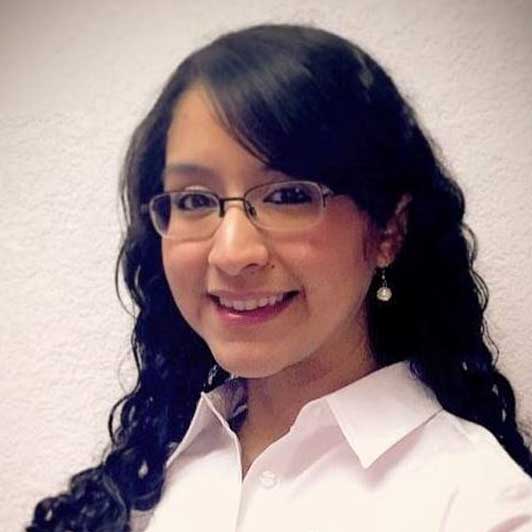 I Am Woman and CERTIFIED FINANCIAL PLANNER™. As a member of W2Woman, I am here to help educate, empower, and advise YOU. As your trusted advisor, we will work together on better understanding your younique situation and uncovering your realm of financial opportunities. I will assist you in designing your younique action plan and together we will get these items completed. But, before telling you about our financial planning process and my commitments to YOU, I want to applaud YOU for taking that first step in wanting to make the most of out of your younique situation. Congratulations on reaching this milestone!
Throughout our relationship, I will discuss with you your financial goals and financial situation and will address any of your questions and concerns. I am a fiduciary and will act in your best interest at all times. So be prepared as my honesty may not always be what you would like to hear, but know that my goal is to help YOU determine which course of action is best and/or needed in order for YOU to reach your financial goals. I will provide you with recommendations on an on-going basis and will assist you in completing your action items. However, you will always have the financial decision on whether or not you would like to proceed with our plan.
In working with me, you will quickly realize how younique my financial planning approach is and how I will always strive to make this a great financial planning and/or work experience for you!
Hear me Roar
While I'm not only a woman, I am also Hispanic, fairly young, and the daughter of a farmer. As you can imagine, I've experienced many challenges in the professional world and in my personal life.
Growing up, my family depended on the weather a lot and when it didn't work in our favor, we financially struggled to get us through the year. Life was tough for us and we made many financial mistakes, like falling into massive credit card debt and not having an emergency savings fund. At the time, I didn't know what financial planning was or did I have any idea of what I wanted to pursue as a career, but I knew deep in my heart that I wanted to change my family's financial situation and wanted to make a difference in my family's life and community with my career and education.
Since then, I have received a Bachelor's degree in Business Administration in Finance from The University of Texas-Pan American (UTPA) and received a Masters of Science in Personal Financial Planning from Texas Tech University, one of the most prestigious financial planning programs in the country. I have worked in various areas of the financial industry, beginning with the Southern District Office of the U.S. Treasury Department – Office of the Comptroller of the Currency (OCC), and served as a financial advisor in various firms since 2012.
Over the years, I have achieved numerous accomplishments professionally and personally. While at UTPA, I co-founded several student organizations including the Insurance & Financial Planning Association (IFPA) and the Association of Latino Professionals in Finance and Accounting (ALFPA). I was also part of an undergraduate team that won the ALPFA/ KPMG National Case Study Team competition in 2008 and was named the 2009 National Latina of the Year by Deloitte. At present, I serve on the Personal Financial Planning Advisory Board for the University of Incarnate Word and the Personal Financial Planning Alumni Advisory Board for Texas Tech University.